Automation
Home office automation; Smart Products, Entertainment, Security, Communication install services in L.A. and Surrounding Cities

Best Automation Smart Home Devices
Smart Home / AV Intercom / Phone System / Whole House Music Projector & Screen Automation & Installs
Free Estimate & Consultation. Add value to your home and business with our automation services. Entertainment, Security, Communication & Computer Automation & Integration Services.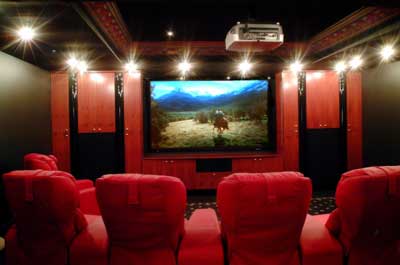 Cutting Edge Technology for Exclusive Clientele. Our projects and involvement have been with well-known architects and home builders.
imagine a perfect day: Sound system turns on with a nice music, you start your day. then automatically out of now where the curtain opens up, the system tells you what time & what the weather is, it is a beautiful day. with a touch on remote
while taking a shower Coffee machine starts brewing, towel starts to warm up and TV is set to turn on in 20 minutes. ......


when it comes to automation what we provide starts from your life style and ends with your satisfaction. from a universal remote to whole-house control, controlling audio, video, security, drapes, light and more. Products from Control4, Crestron, NuTone, Aiphone, Luthron, X10 ....
smart home and office automation enhances your life greatly!!
Automation Starts Here!
Control and Automation
Whole-House Control
Multi-Room Touch screen
HVAC Integration System/Connected Thermostats
Keypads & Controls
Lighting Controls & Accessories
Best Integrated Security System/Module/Device

Home Theater
Source Components
Media Servers
A/V Preamplifier/Processor/Switcher
Flat Panel TV
Projector
Projection Screen
Mount/Lift
Loudspeakers
In-Ceiling Speakers
In-Wall Speakers
Floor standing/Shelf Loudspeaker
Wireless Speaker
Single-Chassis Surround Loudspeaker Subwoofer

Multi-room Audio/Video

All-Inclusive Multi-Room Audio System
Multi-Zone Amplifier
Multi-Zone Receiver
Enhancements/Installation Accessories
Gaming Consoles & Systems
Power & Thermal Management Accessories
Outdoor A/V
A/V Cabling
Structured Wiring System
Automated Shade Control System
Digital Phone System
Central Vacuum
Home Networking De
vice
Dedicated Intercom
Best Home Office Automation Products
Integration of entertainment, communication and security products for complete automation of your home
surveillance security
audio video
satellite
automation
digital signage
structural wiring
communication
intercom
networking/wireless
Technology At Your Fingertips!

Control all aspects of your home or business, diming light, window blinds control, security view of premises on TV, intercom solution, automation, indoor, outdoor sound

Home and Office automation, smart home, home office integration, alarm, audio, video, plasma, LCD, Satellite, Security system phone and intercom automation serving Los Angeles and Southern California since 1999 coming home is always fun. press a button: screen and projector drops, lights starts to dim, silently window covering starts to close, screen turns on.
We have been providing Home and Office Automation in
Los Angeles Southern California for over 20 years
Projector & Screen Installation

In
tercom
/ Phone System

Digital Signage
Structural Wiring
Home and Office Automation Installation
Free to Air Satellite Installation


Automation Products and services in: Los Angeles, Beverly Hills, Hermosa Beach, Huntington Beach, Irvine, Laguna Beach, Laguna Nigel, Long Beach, Orange, Calabasas, Valencia, Ventura, Ventura County, Santa Monica, Brentwood.

Get home automation in Los Angeles and enjoy your home with smart home products and installation by American Digitals. Automation of your home audio, video, security camera system and phone to add value to your home and office