FTA Satellite TV Free To Air Channels
FTA International Satellite TV and Free To Air Satellite TV Channels
What does international Satellite TV provide these days? You can get TV programs and services for international channels from around the world and watch free TV by installing Satellite Dish. Satellite TV with hundreds of channels and programs from countries in Asia, Europe, Africa, South America and North America and in native languages.
We are free to air satellite installation specialist and provide FTA receivers in Los Angeles, Beverly Hills, Palos Verdes, Irvine, Orange County, Glendale, Pasadena, Torrance, Encino, Rancho Cucamonga, City of Industry, Canoga Park, Burbank, Downey, Santa Ana, Ontario, North Hollywood, San Fernando valley, Santa Monica, Anaheim, Agoura Hills, Woodland Hills, culver city, Hawthorne, Long Beach, Pasadena, Torrance, Canoga Park, Hollywood, Northridge, Universal City, Van Nuys and surrounding cities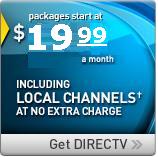 Rush Service &

Next Day Service, Installation Available
Throughout
Southern California

Arabic Free To Air Satellite
Buy FTA receivers and installation of international FTA satellite TV in Los Angeles and southern CA to watch free TV channels. Complet line of international satellite TV and FTA receivers and Persian satellite, Iranian satellite TV receivers, Persian satellite dish,Persian satellite TV, FTA channels, , FTA satellite channels north America, free to air satellite systems, FTA receiver, Persian satellite TV receiver, Iranian free TV, free to air satellite TV, Iranian satellite TV, FTA satellite system, gem TV, Persian programspersian programs, international satellite TV installation in Los Angeles, Beverly Hills, Malibu, Sherman Oaks, Studio City, Palos Verdes, Thousand Oaks, Orange County CA
Order FTA Satellite TV
Watch over 250 Free channels from around the world .Order FTA International Satellite TV with Nationwide installation and local Los Angeles and Orange County CA
Los Angeles Free To Air Satellite installation FTA Persian Iranian Farsi.htm




Complete installation of the system. Full Warranty on Receiver, Remote, Dish, LNB & Installation



International Satellite TV channels include programming's from Iran, Europe and U.S. in Farsi & English language:
Iranian, Persian, Farsi Language

Channels include: Gem TV, PMC Music, PMC Family Andisheh TV, Pen TV, Markazi, Omide-E Iran,

AFN, Armaghan, Appadana International, Azadi TV, Channel One, Cyrus TV, Didar TV, Hakha TV, IPN, Iranian Cinema Channel, Iran Radio, Iran TV, IRIB Radio 1, IRIB Radio2, IRIB Radio3, IRINN, Jam E-Jam Network, Jam-E-Jam 2 network, Markazi, Omide-E-Iran, Pars Network, Payam-e Doost, Tamasha, Tapesh, Tasvir e-Iran, Persian Rug & Carpet TV, Persian News Network, Radio KIRN, Radio Sedaye Iran, Rang-A Rang TV, Your TV.......
FTA SATELLITE RECEIVERS
SPECIAL PRICING ON BRAND NEW FTA SATELLITE RECEIVERS. Complete line of international satellite TV and FTA receivers for international satellite TV, FTA, Persian satellite, Iranian satellite YV receivers, Persian satellite dish, international satellite TV, Persian satellite TV, FTA channels, FTA satellite systems north America, FTA satellite channels north America, free to air satellite systems, FTA receiver, Persian satellite TV receiver, Iranian free TV, free to air satellite TV, Iranian satellite TV, FTA satellite system, gem TV, Persian programs. Free To Air satellite programming includes over 280 channels from around the world NO MONTHLY CHARGES, only one time fee for equipment and installation. call 310-470-2320 for best pricing and service. System include programming's in Watch programs in these languages: Albanian, Amharic, Arabic, Aramaic, Armenian, Assyrian, Bengali, Bulgarian, Cambodian, Chinese, Dutch, English, Eritrean, Farsi, Filipino, French, German, Greek, Hebrew, Hindi, Hungarian, Italian, Korean, Kurdish, Laotian, Lithuanian, Malayalam, Myanmar, Polish, Portuguese, Punjabi, Romanian, Russian, Serbian, Spanish, Tamil, Thai, Turkish, Urdu, Vietnamese. Programming's. Visit Galaxy19 satellite TV channels for more info on world TV programs and for complete list of channels Click Here
International TV Channels Installs
Buy FTA receivers and installation of international FTA satellite TV in Los Angeles and Southern CA. Complet line of international satellite TV and FTA receivers and Persian satellite, Iranian satellite TV receivers, Persian satellite dish, Persian satellite TV, FTA channels, , FTA satellite channels north America, free to air satellite systems, FTA receiver, Persian satellite TV receiver, Iranian free TV, free to air satellite TV, Iranian satellite TV, FTA satellite system, gem TV, Persian programs international satellite TV installation in Los Angeles, Beverly Hills, Malibu, Sherman Oaks, Studio City, Palos Verdes, Thousand Oaks, Orange County CA. Our 17th Year Celebration Special, For More Information and to request products, receivers, dish and parts contact us












info@americandigitals.com
Tel.: 310-470-2320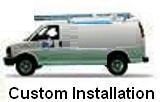 FTA Satellite Installation in L.A. Southern and O.C. CA
International Satellite TV Installation in L.A. Southern California and O.C. CA. These are some of the channels that you can view on galaxy 19 Satellite; Iranian, Farsi, voice of America, euro news, voice of America, Arabic, Armenian, Chinese, Korean, Taiwanese, Spanish, Turkish, Indian, French, Vietnamese, Israel, Hebrew, Polish, Korean, Portuguese, Afghanis
, Spanish, French,
We install international satellite TV and provide FTA receivers and installation in
Agoura Hills CA, Alhambra CA, Arcadia CA, Arleta CA, Artesia CA, Azusa CA, Baldwin Hills CA, Baldwin Park CA, Bel Air CA, Bell CA, Bell Gardens CA, Bellflower CA, Beverly Hills CA, Boyle Heights CA, Brentwood CA, Burbank CA, Calabasas CA, Canoga Park CA, Canyon Country CA, Carson CA, Castaic CA, Century City CA, Chatsworth CA, City of Industry CA, Cerritos CA, Claremont CA, Commerce CA, Compton CA, Covina CA, Cudahy CA, Culver City CA, Downey CA, Duarte CA, Eagle Rock CA, Echo Park CA, El Monte CA, El Segundo CA, Encino CA, Granada Hills CA, Hacienda Heights CA, Hollywood CA, La Canada Flintridge CA, La Crescenta CA, Los Feliz CA, Gardena CA, Glendale CA, Glendora CA, Hermosa Beach CA, Hidden Hills CA, Huntington Park CA, Industry CA, Inglewood CA, Irwindale CA, La Mirada CA, La Puente CA, La Verne CA, Lakewood CA, Lancaster CA, Lawndale CA, Lomita CA, Long Beach CA, Los Angeles CA, Lynwood CA, Malibu CA, Manhattan Beach CA, Marina Del Rey CA, Maywood CA, Mission Hills CA, Monrovia CA, Montebello CA, Monterey Park CA, Newhall CA, North Hills CA, Northridge CA, North Hollywood CA, Norwalk CA, Oak Park CA, Pacoima CA, Pacific Palisades Palmdale CA, Palos Verdes Estates CA, Paramount CA, Pasadena CA, Pico Rivera CA, Playa Del Rey CA, Pomona CA, Porter Ranch CA, Rancho Palos Verdes CA, Rancho Dominquez CA, Redondo Beach CA, Reseda CA, Rolling Hills CA, Rolling Hills Estates CA, Rosemead CA, San Dimas CA, San Fernando CA, San Gabriel CA, San Marino CA, Santa Clarita CA, Santa FE Springs CA, Santa Monica CA, San Pedro CA, Saugus CA, Sherman Oaks CA, Sierra Madre CA, Signal Hill CA, Stevenson Ranch CA, Studio City CA, South El Monte CA, South Gate CA, South Pasadena CA, Sun Valley CA, Sunland CA, Sylmar CA, Tarzana CA, Temple City CA, Toluca Lake CA, Torrance CA, Tujunga CA, Universal City CA, Valencia CA, Van Nuys CA, Venice CA, Valley Village CA, Vernon CA, Walnut CA, West Covina CA, West Hills CA, West Hollywood CA, Westlake Village CA, Whittier CA, Winnetka CA, Aliso Viejo CA, Anaheim CA, Brea CA, Buena Park CA, Costa Mesa CA, Cypress CA, Dana Point CA, Fountain Valley CA, Fullerton CA, Garden Grove CA, Huntington Beach CA, Irvine CA, La Habra CA, La Palma CA, Laguna Beach CA, Laguna Hills CA, Laguna Niguel CA, Laguna Woods CA, Lake Forest CA, Los Alamitos CA, Mission Viejo CA, Newport Beach CA, Orange CA, Placentia CA, Rancho Santa Margarita CA, San Clemente CA, San Juan Capistrano CA, Santa Ana CA, Seal Beach CA, Stanton CA, Tustin CA, Villa Park CA, Westminster CA, Yorba Linda CA, Ventura County CA, Oxnard CA, Camarillo CA, Moorpark CA, Ventura CA, Simi Valley CA, Agoura Hills CA, Westlake Village CA, Newbury Park CA, Oak Park CA, Somis CA, San Bernardino County, Chino CA, Chino Hills CA, Colton CA, Fontana CA, Montclair CA, Ontario CA, Rancho Cucamonga CA, Upland CA, Corona CA, Mira Loma CA