Audio Video Installation Specialist in Los Angeles with over 20 years of experience in audio and video installation we are knowledgeable to do it all. Choosing the right Surround Amp 7.1, 5.1, 7.2, 6.2 and Receiver, Projector, Screen, LCD and Plasma, Blu-Ray, Media Players, DVD, CD player, I-Pod docking station, Universal Remote, and integrating all of these with HD programming from satellite. Building a home theater from beginning to end, upgrade or modify and improve existing systems. Theater interior design, Home Theater lighting, structural wiring. Whole house wiring, Automation, Integration. Sony, Pioneer, Panasonic, LG, Samsung... are just a few of our product line
Home Office Audio Video Systems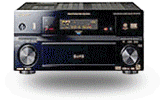 Home Theater Design, Sales & Installation
Volume Control & Keypads Installation & Programming
Touch Pads & Touch Panels integration
Digital Amplifiers Sales & Service
Multi-Zone Entertainment System
Speakers for Home & Office
Wire & Cable Management for Residential & Commercial
Universal Remote Programming
Pro Audio Video Systems Installs
Get audio. video products at discounted prices. LCD, Plasma TV, Amplifier, Speaker Selector, Blue-ray, DVD player, Speaker, Universal Remote from major companies. Toshiba, Security, DirecVU, JVC, Apple, Bose, Speaker Craft, iPod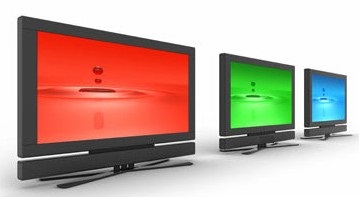 Loud Speakers: In-Ceiling Speakers, In-Wall Speakers
Floor standing/Shelf Loudspeaker, Wireless Speaker
Single-Chassis Surround Loudspeaker , Subwoofer
Multi-Room Audio/Video: All-Inclusive Multi-Room Audio System, Multi-Zone Amplifier, Multi-Zone Receiver
No New Wires Transmission Technology
Remote/Local Source Input
Home Theater: Source Components, Media Servers
A/V Preamplifier/Processor/Switcher, Flat Panel TV
Projector, Projection Screen, Mount/Lift
Control and Automation: Whole-House Control
Multi-Room Touch screen, HVAC Integration System/Connected Thermostats, Keypads & Controls
Lighting Controls & Accessories, Best Integrated Security System/Module/Device
Household Enhancements/Installation Accessories:
Gaming Consoles & Systems, Power & Thermal Management Accessories, Outdoor A/V , A/V Cabling
Structured Wiring System, Mount & Concealed Wiring
Automated Shade Control System, Digital Phone System, Central Vacuum , Home Networking Device, Dedicated Intercom
Home Office Audio Video Specialist
Technology At Your Fingertips!!
Control all aspects of your home or business. diming light, window blinds control, security view of premises on TV, intercom solution, automation, indoor, outdoor sound control all with a touch
Get the best Audio and Video installation in Los Angeles, CA.
Commercial
Residential
Educational
Industrial
Government
Healthcare
Hospitality
Transportation

Looking for Audio Video systems and Installation in L.A.? Get the best installation for Audio and Video in Los Angeles, CA. Also Home Theater installation and television installation specializing with LCD TV, LED TV and Plasma TV Installation