New DirecTV Packages
DIRECTV takes your entertainment experience to a whole new level with all the best TV channels, the hottest shows and movies available On Demand, the most sports, and the most HD1. And now DIRECTV lets you watch your favorite shows and movies anywhere, on your TVs at home, and on your laptop, tablet, and cell phone.
The New DIRECTV Genie. DIRECTV is granting TV viewers their ultimate wish – the industry's most advanced and intuitive HD DVR, the new DIRECTV Genie™ – enabling a whole new suite of magical TV viewing capabilities. The DIRECTV Genie delivers an innovative set of features that include the ability to record five shows in HD at one time; up to three times more HD recording capacity than cable HD DVRs; a full HD DVR experience on every TV in the home without seeing a box in each and every room; and a new pt-in feature that will automatically recommend shows based on the viewer's taste.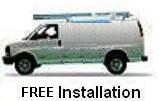 Best DirecTV Packages
Get the best DIRECTV Packages in LOS ANGELES from DirecTV.americandigitals.com. DIRECTV packages include Sports, News, Shows & Movies and free installation for home & business in Los Angeles CA.
Lowest DirecTV Packages
Enjoy HD DVR service in every room, with just one HD DVR. Genie, only from DIRECTV, serves your entire home, so you can now enjoy full HD DVR service on every TV, with just one HD DVR. Genie also eliminates recording conflicts by letting you record any 5 shows at the same time, all in HD. With up to three times more HD recording capacity than cable, Genie has more than enough room for all your favorite shows. Genie even recommends shows based on what you already watch. With an HD DVR this advanced, your every TV wish is granted.
DirecTV Sports Packages
Get over 35 channels of 24/7 sports with DIRECTV® SPORTS PACK. Only DIRECTV brings you over 30 Regional Sports Networks from around the country, plus Universal Sports Network, ESPN Classic, Fox Soccer Channel, beIN SPORT, Outdoor Channel—all in one package. Whatever sport you're into, whoever your favorite teams are, you'll find it all here at
International Soccer; DIRECTV® SPORTS PACK offers four networks dedicated to all things soccer, including Fox Soccer Channel and beIN SPORT. See the best soccer leagues from around the world, plus pre- and post-game commentary and analysis.
Are you an outdoor enthusiast or a sports history fanatic? No matter what sports you're into, DIRECTV® SPORTS PACK has you covered with ESPN Classic Sports, Outdoor Channel, TVG, and Universal Sports Network. DIRECTV is your exclusive home for the ultimate in TV entertainment.
Now DIRECTV goes everywhere you go. Watch your favorite movies and shows on your TVs at home, plus on your laptop, tablet, and cell phone. At no extra charge. Anytime, anywhere