Los Angeles Intercom Installation
Los Angeles intercom installation specialist since 1999. Call us for affordable price on video interphone, video entry system, video door entry, wireless video doorbell, video interphone system, door phone, video intercom, intercom system, video ntercom, Comelit interkom, Aiphone, Nutone and Tektone . Locksmith companies working in 90001 and 90015 to 91608 depend on American Digitals to have their intercom system installed in Los Angeles and southern CA because of our expertise and experience. Celebrating Our 15th Year

L.A. Home Office business Intercom Installation
Intercom is one of the electronics equipment which is widely used in homes, apartment buildings, offices and businesses for convenience and security. There are many types of intercom
systems; Audio Intercom, Video Intercom, Music Intercom, door entry intercom systems, outdoor intercoms, outdoor wireless intercom with many options and features. We are Authorized Aiphone, Channel Vision, Elan, Lutron, Nutone, Linear, Comelit, Niles, X-10, Xantech, DirecVU Product & Service Provider Home and business intercom installation, repair, Upgrade, services serving Los Angeles and southern CA. We have provided intercom equipment and installation services for these applications; Commercial, Residential, Educational, Industrial, Government, Healthcare, Hospitality, Transportation
Intercom Installation Specialist

Intercom Installation Company in Los Angeles Since 1999. We are your best choice among intercom companies in Los Angeles and we install Comelit intercom, M&S intercom, Elvox intercom, Tektone, Nutone and Aiphone intercom equipments and products. We offer Free estimate and consulting if you need school intercom, doctors and office intercom or if you are a home owner and in need of audio video intercom system, or just audio intercoms. We also do home intercom system repairs and upgrades. Call us for best price on intercom service, voip intercom, ip intercom, ethernet intercom, telephone intercom, intercom radio and voice intercom in L.A. and southern CA.
whole house intercom systems
What if you are living in house and searching for whole house intercom systems? Residential intercom systems we install are able to provide music and communication throughout the house. It is also equipped with video and audio door entry system, door phone communication and many more features. Let us provide the best residential intercom system to make your life easy.
Gate Intercom and Apartment Intercom System Installs

What if you are in need of Gate Intercom or Apartment intercoms? Gate intercoms are usually hard wired or wireless with video and audio options which also provides a striker to open the
gate. We provide Doorking gate audio video intercom which are reliable and dependable.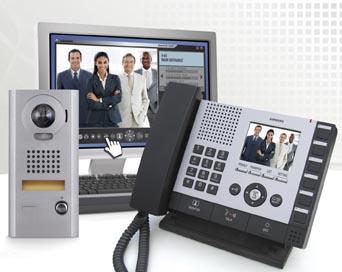 FREE Estimate and Consultation
Call Us Now 800-264-0040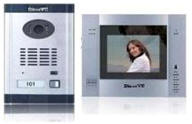 Need intercom installation and service in Los Angeles? American Digitals is intercom installation specialist in Los Angeles and Southern CA. serving Beverly Hills, Malibu, Sherman Oaks, studio city, palos verdes, thousand oaks, calabasas, san fernando valley, santa monica, anahime, agoura Hills, burbank, Orange County, Irvine, Woodland Hills, culver city, Glendale, Hawthorne, Long Beach, CA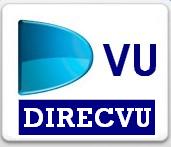 Need intercom service? American Digitals is intercom system provider and installation specialist in Los Angeles serving Beverly Hills, Malibu, Sherman Oaks, studio city, Palos Verdes, thousand oaks, Calabasas, san Fernando valley, Santa Monica, Anaheim, Agoura Hills, Burbank, Orange County, Irvine, Woodland Hills, culver city, Glendale, Hawthorne, Long Beach, CA
American Digital is a Certified Preferred Dealer of AiPhone
Up-Grade
Service
Installation
Sales
Service
. Intercom Installation for
Residential. Commercial, New Constructions, Retrofit
Need intercom installation and service in Los Angeles? American Digitals is intercom installation specialist in Los Angeles and Southern CA. Intercom Installation Company in Los Angeles since 1999. Home Intercom Installation and whole house intercom systems plus Gate Intercom and Apartment intercoms installation serving Beverly Hills, Malibu, Sherman Oaks, studio city, palos verdes, thousand oaks, calabasas, san fernando valley, santa monica, anahime, agoura Hills, burbank, Orange County, Irvine, Woodland Hills, culver city, Glendale, Hawthorne, Long Beach, CA