American Digitals




It All Starts Here!
Your Local Tech Specialist Since 1999! SERVICES GALLERY SHOP
Get a Quote 310-470-2320 / 800-264-0040 info@americandigitals.com
Access Control System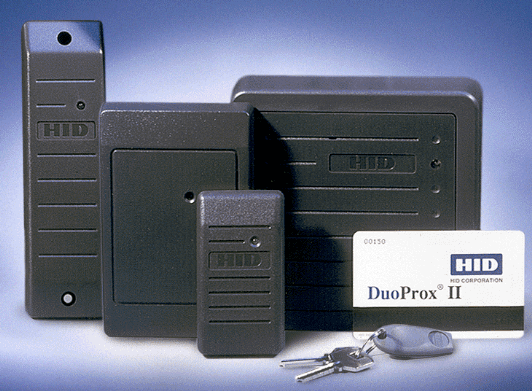 System Design - Installation - Maintenance
Up-Grade Repair Services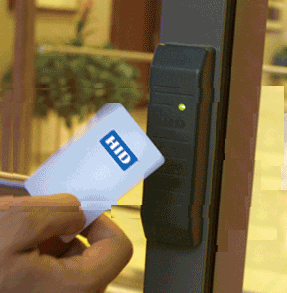 Access Control Systems: Empowering Secure Spaces
Free Estimate & Consultation
800-264-0040 / 310-470-2320
At AmericanDigitals.com, we understand that a successful access control system is one that seamlessly integrates into your existing infrastructure, without disrupting your day-to-day operations. Our seasoned technicians possess an intricate understanding of access control technology, ensuring that every installation is executed with meticulous precision. From biometric access points and keycard systems to advanced facial recognition solutions, our access control experts in Los Angeles ensure that your system functions flawlessly, offering you the peace of mind you deserve.

Customized Solutions for Every Industry

No two businesses are identical, and neither are their security requirements. This is why AmericanDigitals.com embraces a tailor-made approach to access control systems. Our dedicated team collaborates closely with you to comprehend your unique needs, challenges, and objectives. Leveraging this insight, we design and implement a custom access control strategy that aligns perfectly with your business model. From safeguarding sensitive data centers to securing retail environments and managing visitor access in healthcare facilities, our access control solutions adapt to your distinct needs.
Enhancing Security and Efficiency with Commercial Access Control Systems in Los Angeles and Orange County

In the bustling business hubs of Los Angeles and Orange County, ensuring the safety and efficiency of your commercial premises is a top priority. AmericanDigitals.com proudly offers state-of-the-art commercial access control systems tailored to the unique needs of businesses in these dynamic regions. Our expertise extends beyond the boundaries of mere security – we provide comprehensive solutions that redefine how businesses manage access, safeguard assets, and streamline operations.

Covering Los Angeles and Orange County

From the vibrant streets of downtown Los Angeles to the picturesque landscapes of Orange County, businesses of all sizes and industries rely on AmericanDigitals.com for cutting-edge access control solutions. We understand the distinct security challenges posed by these diverse locales and are dedicated to crafting solutions that fit seamlessly into their unique environments.

Empowering Businesses with Access Control

Our commercial access control systems are designed to empower businesses with unmatched control over their premises. Whether you operate in the heart of Anaheim or within the bustling commercial districts of Los Angeles and Orange County, our systems offer a comprehensive range of features. From biometric authentication and keycard access to real-time monitoring and integration with other security systems, our solutions bring your security strategy into the digital age.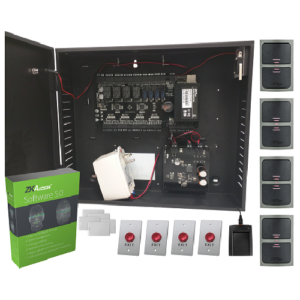 At American Digitals, we offer a comprehensive range of access control systems that empower businesses and individuals to create secure environments. As a trusted provider of cutting-edge technology solutions, we understand the importance of safeguarding your premises, data, and assets. Our access control systems are designed to meet the diverse security needs of businesses, institutions, and residential properties.

With a deep commitment to excellence, we provide customized access control solutions tailored to each client's unique requirements. Our access control systems utilize state-of-the-art technology, including biometric readers, keyless entry, smart cards, and advanced authentication methods, ensuring that only authorized personnel gain access to restricted areas.

Key Features of Our Access Control Systems:

Biometric Readers: Implementing biometric readers adds an additional layer of security by using unique physical attributes, such as fingerprints, retinal scans, or facial recognition, to verify identity.

Keyless Entry: Say goodbye to traditional keys with our keyless entry solutions. Access can be granted using smart cards, fobs, or mobile devices, enhancing convenience and security.

Integrated Solutions: Our access control systems can seamlessly integrate with other security components, such as CCTV cameras and alarm systems, for comprehensive protection.

Time and Attendance Tracking: Keep track of employee attendance and movements with time and attendance features, providing valuable insights for workforce management.

Remote Management: Manage access control settings and permissions remotely, giving you greater control and flexibility over your security system.

Scalability: Our access control systems are scalable, making them suitable for small businesses, large enterprises, and multi-site operations.

Why Choose American Digitals for Access Control Solutions?

With years of experience in the industry, American Digitals has earned a reputation for delivering reliable and innovative security solutions. Our team of experts works closely with each client to understand their unique security requirements and design a tailored access control system that meets their needs.

We prioritize customer satisfaction and are dedicated to providing exceptional service from the initial consultation to system installation and ongoing support. Our technical expertise and commitment to quality ensure that our access control systems are reliable, efficient, and future-proof.

As a leading provider of security solutions, we stay up-to-date with the latest advancements in access control technology, ensuring that our clients benefit from the most advanced and secure solutions available.

Secure your premises and protect your assets with American Digitals' advanced access control systems. Contact us today to schedule a consultation and discover how our tailored solutions can enhance the security of your space. Let us be your trusted partner in securing your peace of mind.

We specialize in providing top-quality solutions and professional installations to enhance your living and working environments. With our comprehensive range of products and services, we are committed to delivering cutting-edge technology tailored to your specific needs..
Discover a wide range of high-quality AV, security, communication, and IT products at American Digitals. From home entertainment systems to professional installations, we offer top-notch solutions for residential and commercial spaces in Southern CA.
Ensure the security of your premises with an advanced access control system. Our expert team specializes in the installation and optimization of access control solutions tailored to your specific needs. From keycard readers to biometric systems, we implement cutting-edge technology to regulate entry, enhance security, and streamline visitor management processes. Protect your assets and ensure a secure environment with our professional access control system installations
Free Estimate & Consultation
800-264-0040 / 310-470-2320
Commercial - Educational - Industrial - Governmental - Hospitality - Residential - Offices - Warehouses - Manufacturers - Banks - Residential
PROTECT YOUR PROPERTY - SAVE ON INSURANCE
Access Control Systems Los Angeles
Business, Office Building access control - Card reader entry systems
American Digitals; Access Control system sales & installation to protect your building in Los Angeles, Beverly Hills, Irvine, Orange County, Santa Monica, Woodland Hills & surrounding cities in Southern CA
key card door entry systems
keyless entry system for business
commercial key fob door entry systems
swipe card door access control systems
access control security
business access control systems
card reader access control systems


Access Control Near Orange County
Electric Access Systems & Control – Installation, Maintenance, Up-Grade & Repairs for Los Angeles & all of Southern California cities.
Key Card Access Control parts include High security physical credentials, readers, and transmitters, keypads, proximity cards, smart card readers & biometrics devices
Access Control System Brands
We Install Most Brands of Access Control systems
ZKTeco Access Control - For commercial buildings
Honeywell Access Control — The Best for Large Teams.
SALTO Access Control — The Best for Wireless Access Control.
Envoy Access Control — The Best for Custom Health.
ISONAS Access Control — The Best for Single Users.
Bosch Access Control — The Best for Scalability & Large Buildings.
KANTECH Access Control - Reliable Systems.
Johnson Control - manufacturer of Ansul, Metasys, Simplex, TYCO and YORK.
Commercial access control - Card reader entry systems - Card entry systems for buildings
Door entry access control systems swipe card
Need local dealer for Access Control design, installation & post support in Los Angeles? Trust American Digitals to provide the best solutions for your safety. Call for a complementary visit & system diagnostics.
Commercial Access Control Los Angeles, CA
Advanced Access Control Solutions by American Digitals for Los Angeles and Southern CA

At American Digitals, we are proud to offer cutting-edge access control solutions tailored to meet the specific needs of commercial, educational, industrial, governmental, hospitality, residential, office, warehouse, manufacturing, and banking facilities in Los Angeles and Southern CA. Our access control systems provide advanced security measures, enhance safety, and offer unparalleled convenience for businesses and individuals alike.

Key Benefits of our Access Control Systems:

Enhanced Security: Our access control systems are designed to restrict unauthorized access to your premises, protecting your assets, sensitive information, and employees.

Customized Solutions: We understand that every organization's access control needs are unique. That's why we provide customized solutions that align with your specific requirements and budget.

Multi-Level Access: Our access control systems enable you to set different access levels for different areas within your facility, ensuring that only authorized personnel can enter restricted zones.

Integration Capabilities: Our access control solutions can be seamlessly integrated with other security systems, such as CCTV cameras and intrusion detection, to provide comprehensive security coverage.

Scalability: Whether you have a small business or a large enterprise, our access control systems are scalable, allowing you to add or modify access points as your organization grows.

Audit Trails: Gain insights into the movement of people within your premises with detailed audit trails, providing valuable information for security monitoring and investigations.

Remote Access: Manage your access control system remotely through mobile apps or web-based interfaces, giving you control and visibility even when you are not on-site.

Our Access Control Solutions:

Card Readers: Access your premises with proximity cards, smart cards, or key fobs for a secure and convenient entry.

Biometric Solutions: Utilize fingerprint, facial recognition, or iris scanning technology for robust and reliable access control.

Keypad Entry: Implement PIN-based access control systems for added security and ease of use.

Intercom Integration: Integrate intercom systems with access control to provide two-way communication and verify visitors before granting access.

Time and Attendance Integration: Use access control data to manage employee attendance, overtime, and punctuality.

Cloud-Based Solutions: Opt for cloud-based access control for flexible management and remote monitoring.

Experience the American Digitals Difference:

With over 20 years of experience in the security industry, American Digitals has established itself as a trusted provider of access control solutions in Los Angeles and Southern CA. Our team of experts is committed to delivering top-quality products and exceptional customer service.

Protect your business, property, and personnel with our advanced access control solutions. Contact American Digitals today for a personalized consultation and find the perfect access control system to meet your needs. Safeguard what matters most with American Digitals.
American Digitals; Access Control Systems sales & installation for buildings in Los Angeles, Beverly Hills, Irvine, Orange County, Santa Monica, Woodland Hills & surrounding cities in Southern CA
Copyright American Digitals 1999-2023