Wireless IP Cameras
Get the best pricing on Top Brands IP cameras like Bosch, Hikvision, Samsung, Toshiba, Panasonic, DIrecVU, Speco, and more
Need Installation Services? FREE Consultation & Estimate
Call now or email info@americandigitals.com
American Digitals certified crews are specialized security camera installers, serving Los Angeles and Southern California Since 1999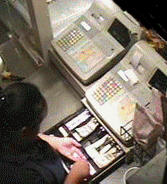 Looking for wireless security cameras at great prices to secure your home & business? Best Wireless cameras, IP cameras, CCD cameras, HD cameras, Pixel Plus cameras, Mega pixel cameras, PTZ cameras and more
Remote view of your business, office and home on iPhone, Blackberry. we are here to service our products for years to come. our technicians are there when you need them and that's a promise.
Protect your life, family, home and business from unwanted and illegal activities by Remote Surveillance Management System provided and installed by American Digitals.
For the last 12 years we have been providing and installing Security Camera Management system for residential and commercial applications in Los Angeles and Southern California. Projects include High Rise Buildings in L.A. Downtown Jewelry center, Fashion center, Shopping Centers, Factories, Warehouses, Restaurants, Dental Offices, Construction Sites, Houses, Apartments, Multi-Unit Apartment Buildings, Offices, Car Washes, Retail, Motels, Hotels, Gyms, .. and many more applications.
We provide Residential and commercial products with our own Certified installation crew.
Wireless Camera Installation Los Angeles
Find the correct security camera system for your project CALL NOW 800-264-0040

American Digital's goal as a solution provider is to offer the best in quality and service at minimum price.
Outside Wireless Security Cameras
Let's install wireless security cameras
and put your worries away. Pro wireless camera installation in Los Angeles & surrounding cities near you