Affordable Security Camera Systems
Get our best and affordable security camera system to secure your homes and businesses in L.A.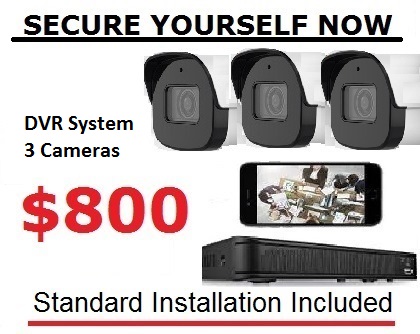 For over 15 years we at American Digitals have been providing CCTV security camera surveillance management systems,
PC Base Systems
DVRs, Cameras, Monitors, Accessories
to homes and businesses in Los Angeles. You can count on Quality products, Installation, Post Installation Support and Service from American Digitals. We are located in West Los Angeles so we are here to help when needed. Installation of Day and night Dome, PTZ cameras, DVRs, PC base , Technical Support, Trouble Shooting, Remote Monitoring by
Certified Technician is part of what we do.
Professional Security Camera System CCTV Installation in Los Angeles & Southern California Since 1999.
Watch you home, business, employees, kids and your property Live on internet with CCTV and security camera systems by American Digitals
No matter what kind of operation or need you have we just give us a call at
310-470-2320. we meet you to introduce our services, provide
FREE Consulting and Estimate at your location
.
Businesses could benefit from these services include:
Restaurants, Car Washes, Markets, Parking Lots, Temples, Churches, Gas Stations, Car Dealers, Hotels, Motels, Night Clubs, Hospitals, Doctors Offices, Dentist, Retail Shops, Gyms, Hair Saloons, Spas,
Warehouses, Clothing Stores.
Security Camera System Installer Los Angeles
American Digital's goal as a CCTV provider is to offer the best in quality and service at minimum price
Contact Us:
info@americandigitals.com
Security Camera System: it is not a Luxury, it is a Necessity!!
Protect your family, home and business from unwanted and illegal activities by Remote Surveillance Management System provide by American Digitals
.

Order our security camera system to secure your homes and businesses in Los Angeles. Professional security camera installation and best security camera system. Call us to install affordable security camera systems in Los Angeles.
Cutting Edge Security Camera Technology at your Finger Tips!
Remote monitoring and surveillance management technology we provide can benefit you in so many ways.
>> employee theft prevention
>> employee evaluation
>> prevent shoplifting
>> nanny watch
>> burglary deterrent
>> adding value to properties
>> reducing insurance cost
>> reducing security guard cost
>> false alarm prevention
>> graffiti prevention
>> remote access worldwide through internet
>> remote monitoring office/home/building/employee/children
>> reducing graffiti on properties
>> maintaining maximum tenant occupancy
>> save time, gas, energy by remote viewing
Remote internet viewing by
American Digitals
CCTV systems gives you the ability to be in two places at once, saving travel time and energy. View your home, business, family or employees from anywhere in the world with internet access. Remote surveillance management system is the best way to deter criminals and protection against all types of unwanted or illegal activities. Archived video and audio can be used against criminals, false claims, work comp claims or lawsuits, harassment protection and more.
Home Office Business Protecting Camera Systems
Purchase or Lease at affordable price. Contact us for a free quote.
800-264-0040
Leasing options as low as $79/month
4 camera system $99/month
8 camera system $150/month
16 camera system $240/month
Search engines displays this page for these search queries: security camera system los angeles, security camera installers in los angeles, los angeles remote surveillance camera installation, los angeles cctv, los angeles cctv installer, home security camera installers in los angeles , los angels camera system installation, security camera systems los angeles, security camera systems for restaurant, security camera system los angeles, security camera installation security camera installation los angeles, samsung security camera system, restaurant security camera systems, los angeles security camera system, business security cameras los angeles, best security camera system, best home security camera system, best commercial security camera system, security cameras installation los angeles
FREE ESTIMATE and CONSULT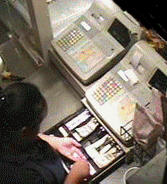 Los Angeles Home Office Business Security Camera System
Remote Surveillance Camera System to view your home, family, pets, business and properties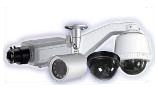 Surveillance CCTV Installer L.A.
Local Los Angeles security camera systems and CCTV specialist for homes and businesses since 1999, Call us for affordable security camera systems. Home and Business Security Camera System Sales, Service, Custom Installation and Post Installation Support!
We provide security camera Installation in:Los Angeles, CA | Santa Monica CA | Santa Monica College CA | Santa Monica Pier CA | Malibu CA | Peperdine UniverSity Malibu CA | Beverly Hills CA | B.H. CA | Bevely hills Rodeo Dr CA | Dodgertown, CA | Los Angeles Dodgers, CA | Firestone Park, CA | Firestone Pk, CA | Watts, CA | Pico Heights, CA | Dockweiler, CA | Baldwin Hills, CA | Crenshaw, CA | Leimert Park, CA | Los Angeles Afb, CA | Los Angls Afb, CA | Federal, CA | West Adams, CA | Cimarron, CA | Rimpau, CA | Market, CA | Commerce, CA | East Los Angeles, CA | Est Ls Angls, CA | Lugo, CA | Village, CA | W Los Angeles, CA | West Los Angeles, CA | Wla, CA | Echo Park, CA | Glendale, CA | Silver Lake, CA | Hollywood, CA | Los Feliz, CA | Vermont, CA | Lincoln Heights, CA | Lincoln Hts, CA | El Sereno Car, CA | Boyle Heights, CA | Palms, CA | Preuss, CA | Farmer Market, CA | Miracle Mile, CA | Wilshire-la Brea, CA | Green, CA | W Hollywood, CA | West Hollywood, CA | Wilcox, CA | Griffith, CA | Cty Of Cmmrce, CA | Eagle Rock, CA | Highland Park, CA | La Tijera, CA | View Park, CA | Windsor Hills, CA | Hancock, CA | Bradley International, CA | Playa Vista, CA | Westchester, CA | Wagner, CA | Bicentennial, CA | Briggs, CA | Flint, CA | Vernon, CA | Greenmead, CA | South, CA | Western, CA | Hazard, CA | Rancho Park, CA | Glassell, CA | Glassell Park, CA | Mar Vista, CA | Century City, CA | Arco, CA | Arco-plaza, CA | Santa Western, CA | Textile Boxes, CA | Bar Code Term Annex, CA | Bulk Mail Center, CA | La, CA | Bell, CA | Bell Gardens, CA | Cudahy, CA | Beverly Hills, CA | Compton, CA | Rancho Dominguez, CA | Rncho Domingz, CA | E Rancho Dmngz, CA | East Rancho Dominguez, CA | Culver City, CA | Downey, CA | El Segundo, CA | Gardena, CA | Hawthorne, CA | Holly Park, CA | Hollyglen, CA | Hermosa Beach, CA | Huntington Park, CA | Huntington Pk, CA | Walnut Park, CA | Lawndale, CA | Lynwood, CA | Manhattan Bch, CA | Manhattan Beach, CA | Maywood, CA | Palos Verdes Estates, CA | Palos Verdes Peninsula, CA | Pls Vrds Pnsl, CA | Rllng Hls Est, CA | Rolling Hills, CA | Rolling Hills Estates, CA | Rancho Palos Verdes, CA | Rch Palos Vrd, CA | Redondo Beach, CA | South Gate, CA | Marina Del Rey, CA | Playa Del Rey, CA | Venice, CA | Riverside, CA | Arlington, CA | Casa Blanca, CA | La Sierra, CA | Box Springs, CA | Canyon Crest, CA | Jurupa, CA | Rubidoux, CA | Irvine, CA | Huntingtn Bch, CA | Huntington Beach, CA | Laguna Beach, CA | Laguna Niguel, CA | El Toro, CA | Lake Forest, CA | Foothill Ranch, CA | Foothill Rnch, CA | Capistrano Beach, CA | Corona Del Mar, CA | Corona Dl Mar, CA | Costa Mesa, CA | Dana Point, CA | Monarch Bay, CA | Monarch Beach, CA | Laguna Beach, CA | Laguna Hills, CA | Laguna Woods, CA | Huntington, CA | Beach Center, CA | East Irvine, CA | South Laguna, CA | Playa, CA | Aliso Viejo, CA | Laguna Hills, CA | Laguna Woods, CA | Midway City, CA | Newport Beach, CA | Newport Coast, CA | Mission Viejo, CA | San Juan Capistrano, CA | San Juan Capo, CA | Modjeska, CA | Modjeska Canyon, CA | Silverado, CA | Trabuco Canyon, CA | Trabuco Cyn, CA | Coto De Caza, CA | Dove Canyon, CA | Portola Hills, CA | Robinson Ranch, CA | Robinson Rnch, CA | Trabuco, CA | Westminster, CA | Rancho Santa Margarita, CA | Rcho Sta Marg, CA | Ladera Ranch, CA | Santa Ana, CA | Bristol, CA | Diamond, CA | Cowan Heights, CA | North Tustin, CA | King, CA | South Main, CA | Fountain Valley, CA | Fountain Vly, CA | Tustin, CA | Anaheim, CA | Holiday, CA | Brookhurst Center, CA | Sunkist, CA | Anaheim Hills, CA | Brea, CA | Fullerton, CA | Garden Grove, CA | Norco, CA | Villa Park, CA | Placentia, CA | Corona, CA | Yorba Linda, CA | Bloomington, CA | Crestmore, CA | Fontana, CA | Lytle Creek, CA | Rialto, CA | Bucks Bar, CA | Burbank, CA | Starlight Hills, CA | N Hollywood, CA | North Hollywood, CA | Toluca Ter, CA | Toluca Terrace, CA | Valley Village, CA | Valley Vlg, CA | Studio City, CA | Toluca Lake, CA | W Toluca Lake, CA | West Toluca Lake, CA | Universal City, CA | Universal Cty Walk, CA | Alta Loma, CA | Rancho Cucamonga, CA | Rch Cucamonga, CA | Azusa, CA | Irwindale, CA | Baldwin Park, CA | Chino, CA | Chino Hills, CA | Ontario, CA | Claremont, CA | City Industry, CA | City Of Industry, CA | Covina, CA | Charter Oak, CA | Cucamonga, CA | El Monte, CA | S El Monte, CA | South El Monte, CA | Etiwanda, CA | Glendora, CA | La Puente, CA | Hacienda Heights, CA | Hacienda Hts, CA | Bassett, CA | Rowland Heights, CA | Rowland Hghts, CA | Rowland Hgts, CA | La Verne, CA | Mira Loma, CA | Monterey Park, CA | Montclair, CA | Diamond Bar, CA | Pomona, CA | Phillips Ranch, CA | Phillips Rnch, CA | Rosemead, CA | San Dimas, CA | San Gabriel, CA | Temple City, CA | Upland, CA | Walnut, CA | West Covina, CA | Alhambra, CA | Marina Dl Rey, CA | Inglewood, CA | Lennox, CA | Torrance, CA | Whittier, CA | Santa Fe Springs, CA | Los Nietos, CA | Buena Park, CA | La Palma, CA | Cypress, CA | La Habra, CA | La Habra Heights, CA | La Habra Hgts, CA | La Habra Hts, CA | La Mirada, CA | Lamirada, CA | Mirada, CA | Montebello, CA | Norwalk, CA | Pico Rivera, CA | Santa Fe Spgs, CA | Stanton, CA | Artesia, CA | Cerritos, CA | Bellflower, CA | Harbor City, CA | Lakewood, CA | Hawaiian Gardens, CA | Hawaiian Gdns, CA | Lomita, CA | Los Alamitos, CA | Rossmoor, CA | Paramount, CA | Fort Macarthur, CA | Ft Macarthur, CA | San Pedro, CA | Terminal Island, CA | Seal Beach, CA | Wilmington, CA | Carson, CA | Long Beach, CA | Belmont Shore, CA | Naples, CA | East Long Beach, CA | Signal Hill, CA | North Long Beach, CA | Bixby Knolls, CA | Lb, CA | Cabrillo, CA | Dominguez, CA | Long Beach Shared Firm, CA | Altadena, CA | Arcadia, CA | Duarte, CA | Bradbury, CA | Flintridge, CA | La Canada, CA | La Canada Flintridge, CA | La Canada Flt, CA | Monrovia, CA | Montrose, CA | Mount Wilson, CA | Sierra Madre, CA | S Pasadena, CA | South Pasadena, CA | Tujunga, CA | Pasadena, CA | San Marino, CA | Glendale Galleria, CA | La Crescenta, CA | Bell Air CA | Brentwood CA