American Digitals; Best Satellite TV sales, service & install in Beverly Hills. Your local DirecTV, Dish network, Free To Air satellite installer in Beverly Hills since 1999!. Call us now to order satellite TV installation in Beverly Hills today.

Satellite Beverly Hills
Order Our DirecTV Specials in Beverly Hills. It's easy, It's fun, and it's yours; FREE DIRECTV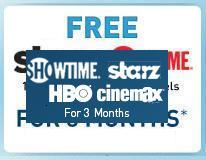 Elite Beverly Hills DirecTV Provider & Installer Since 1999
Call Now & Ask For New Promotions

Beverly Hills Satellite Specialist
Beverly Hills DirecTV Installer since 1999. Residential & Commercial DirecTV Packages

American Digitals is an
Elite DirecTV
Provider with Thousands of installation performed in Beverly Hills by our own
Professional Certified
installation crew.
FREE DIRECTV INSTALLATION up to 4 rooms, FREE HD DVR Genie


Why American Digitals?
Local Dealer since 1999
DirecTV Experienced
24/7 Rush Service
Knowledge
Certified Installers
Custom Installation
Special Deals/Prices

CALL 800-264-0040 NOW TO ORDER DIRECTV

View DirecTV Packages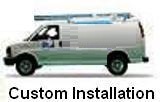 DirecTV for Beverly Hills Businesses
DirecTV Entertainment;
Never miss an episode of your favorite shows. DIRECTV's free iPhone application turns your iPhone or iPod touch into the easiest, fastest, most convenient way to find any program and set your home DVR — no matter where you are. An entire universe of DIRECTV entertainment is now just a tap away. Download and start exploring today!


DirecTV services for: Restaurants, Car Washes, Markets, Parking Lots, Temples, Churches, Gas Stations, Car Dealers, Hotel, Motels, Night Clubs, Hospitals, Doctors Offices, Dentist, Retail Shops, Gyms, Hair Saloons, Spas, Warehouses, Clothing Stores.
Beverly Hills local
DirecTV installer, dealer for residential, commercial, We service, repair, installation HD dish
in all Southern CA

With DirecTV you get more digital channels, movies, satellite music, and HD programming. Direct TV Beverly Hills California offers the most in HD with exclusive sports packages you won't find on Dish Network, which include NFL Sunday Ticket, Nascar Hotpass, & NCAA Mega March Madness. Each year DirecTV broadcasts more live sports than any other satellite or cable provider. If you're a sports nut, get Direct TV Beverly Hills California. According to JD Power and Associates, Satellite TV Beverly Hills CA is ranked higher in performance, reliability, and customer service than Dish Network. With Direct TV Beverly Hills California, you will get the best in customer satisfaction along with better programming at a lower price. With no equipment to buy, and the best programming, equipment and receivers
Looking for DirecTV in Beverly Hills?
We are your local DirecTV in Beverly Hills. Call us now to order free installation of DirecTV genie in Beverly Hills and save more
Copyright American Digitals 1999 - 2022