Los Angeles Intercom Systems

Los Angeles Intercom Systems Specialist Since 1999.
Home and business intercom installation, repair, Upgrade, services serving Los Angeles and southern CA. Call us for affordable price on video interphone, video entry system, video door entry, wireless video doorbell, video interphone system, doorphone, video intercom, intercom system, video deur intercom

American Digitals is intercom system provider and installation specialist in Los Angeles serving Beverly Hills, Malibu, Sherman Oaks, studio city, Palos Verdes, thousand oaks, Calabasas, san Fernando valley, Santa Monica, Anaheim, Agoura Hills, Burbank, Orange County, Irvine, Woodland Hills, culver city, Glendale, Hawthorne, Long Beach, CA
Intercom Sales, Service Installs
We are Authorized Aiphone, Channel Vision, Elan, Lutron, Nutone, Linear, Comelit, Niles, X-10, Xantech, DirecVU intercom system sales, installation and service specialist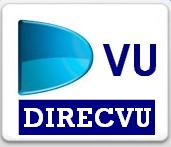 Los Angeles Intercom Installer
Enhance the security and convenience of your Los Angeles property with cutting-edge intercom systems from American Digitals. As the foremost authority in intercom technology, we specialize in providing seamless communication solutions that offer both safety and convenience, whether it's for residential complexes, apartments, or commercial buildings.

Our Los Angeles intercom systems are designed to meet the diverse needs of the bustling city, ensuring that you stay connected and in control, no matter the size or type of property. From Los Angeles apartment intercom systems to multi-unit intercom installations, we cater to a range of requirements, offering tailor-made solutions that align perfectly with your property's unique specifications.

With our Los Angeles home video intercom installers at your service, you can enjoy the added layer of security that comes with video entry capabilities. Whether it's managing guest access, screening visitors, or granting entry remotely, our video intercom systems empower you with the tools you need to make informed decisions regarding access to your property.

When it comes to multi-tenant intercom solutions in Los Angeles, American Digitals stands as the go-to choice. We understand the complexities of managing communication and access across multiple units, and our intercom systems are built to streamline these processes for property managers and residents alike. Our intercom condo systems are designed to seamlessly integrate into your building's infrastructure, offering a user-friendly experience that enhances security while simplifying communication.

Our expertise extends to Los Angeles condominium intercom installations, where we offer state-of-the-art systems that ensure a secure and efficient means of communication for residents. With our focus on quality, reliability, and advanced technology, you can trust that your condominium complex will benefit from a top-tier intercom solution.

In a city as dynamic as Los Angeles, security is paramount. Our Los Angeles intercom systems are equipped to provide the highest levels of security and access control, ensuring that your property remains protected. From video entry security to advanced communication capabilities, we bring you solutions that are as innovative as they are effective.

At American Digitals, we take pride in being at the forefront of intercom technology. Our Los Angeles intercom system installation services are backed by years of expertise, ensuring that your system is installed seamlessly and functions flawlessly. We understand the unique needs of Los Angeles properties, and our solutions are designed to cater to the specific demands of urban living.

Experience the peace of mind that comes with superior intercom systems in Los Angeles. Whether you're seeking enhanced security for your apartment complex, a seamless communication solution for your condominium, or a multi-unit intercom system for your commercial property, American Digitals has you covered. Elevate your property's security and convenience by contacting us today to explore the possibilities of our advanced intercom systems in Los Angeles.
Get the best intercom system at affordable price

FREE Estimate & Consultation

Call Now 800-264-0040
American Digitals; Los Angeles Intercom Systems sales, service, repair, install, upgrade. Intercom system with audio, video and security capabilities for your home, business,
School, doctors & office intercom
in Los Angeles.

If you are a property owner and in need of audio video intercom system, or just audio intercom repairs and upgrades, We are your best choice among intercom companies in Los Angeles
Video Intercom Replacement Los Angeles
Video intercom system and audio intercom system to replace old Nutone system at affordable price. Give us a call to find how we can help you with your intercom problems and which replacement system is suitable for your location.
What if you are in need of Gate Intercom or Apartment intercoms? Gate intercoms are usually hard wired or wireless with video and audio options which also provides a striker to open the gate. We provide Doorking gate audio video intercom which are reliable and dependable.