TV installation Los Angeles
Installing flat screen TV? whether you are looking for professional home TV installation or cheap TV installation you can count on us to provide affordable
LCD TV installation, plasma TV installation, TV installation over fireplace, indoor and outdoor . Call us for best deal on TV bracket installation services by certified installers and to get best
TV installation services in L.A. when it comes to installation we do not believe in hit and run. we are here to service our products for years to come. our technicians are there when you need them and that's a promise. FREE Consultation & Estimate!! Universal Remote Programming Is Our Specialty!
Home Office Installation
Do you need to install your audio, video, CCTV, and intercom in your home? We are low voltage installer in Los Angeles and all southern CA cities. Our home audio, video, stereo, electronics installation services are well know in L.A. Call to find out more about calibration and programming of your receiver, amps and universal remote controls like URC, Logitech, RTI, Crestron and all other remote control systems
Brackets, Mounts, Wall installation
We carry television wall brackets for all sizes of LED, LCD and Plasma TVs. We have special pricing on slim wall brackets for 28 inch TV brackets, 36 inch TV brackets, 40 inch Sony TV brackets and 50 inch to 80 inch Samsung smart TV brackets. Get the best deals on LG, Sharp, Toshiba TV brackets and mounts.
Mounting TV properly on wall, fireplace or ceiling is a precise job and you need skills and equipment to do the job right. TV must be straight and as close to the wall as possible to look good. if you are looking for professional TV mounting in L.A. and southern CA our professional TV wall mounting and service is affordable and saves you time and energy.
Businesses could benefit from these services include:
Restaurants, Car Washes, Markets, Parking Lots, Temples, Churches, Gas Stations, Car Dealers, Hotel, Motels, Night Clubs, Hospitals, Doctors Offices, Dentist, Retail Shops, Gyms, Hair Saloons, Spas, Warehouses, Clothing Stores.
Services we provide includes:
Los Angeles DirecTV service installation, Los Angeles alarm surveillance CCTV security camera installation, audio video home theatre installation los angeles, plasma TV LCD installer los angeles, phone intercom installation,
free to air satellite installer los angeles, structural wiring los angeles, office automation southern ca, multi room stereo installation los angeles,
smart home automation los angeles, remote programmer los angeles, remote programmer Beverly Hills, universal remote programmer southern CA


American Digitals provides installation in Los Angeles. We are Installation and Programming Specialist. Call us when need Home Theater, TV Installation, Home CCTV and security camera installation and bracket mounting in Los Angeles
Commercial
Residential
Educational
Healthcare
Hospitality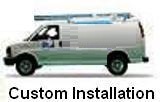 American Digital's goal as a solution provider is to offer the best in quality and service at minimum price.
American Digitals provides installation in Los Angeles. We are Installation and Programming Specialist. Call us when need for Home Theater, TV Installation, Home CCTV and security camera installation and bracket mounting in Los Angeles CA .
American Digitals provides installation for AV, Data, Voice, Phone systems, satellite TV and intercom systems in Los Angeles. We are Installation and Programming Specialist. Call us when need for Home Theater, TV Installation, Home CCTV and security camera installation and bracket mounting in Los Angeles
American Digitals provides installation for AV, Data, Voice, Phone systems, satellite TV and intercom systems in Los Angeles. We are Installation and Programming Specialist. Call us when need for Home Theater, TV Installation, Home CCTV and security camera installation and bracket mounting in Los Angeles