Home Theater Installation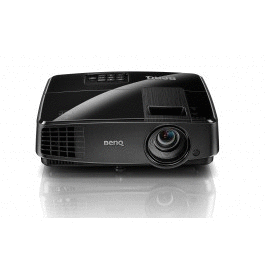 Call us to get free estimate and consultation for home theater setup services, home theater design, home theater speakers, home theater wiring and home theater mounts in L.A. American Digitals, a Full Service Provider, Integrator & Installation Specialist.
Free Estimate & Consult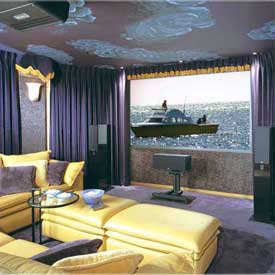 Home Theater Installers Los Angeles
American Digitals Specializes in Home Theater, TV, Audio and Video products and installation in Los Angeles CA. We offer Next Day Professional Installation and custom installation for TV, Home Theater, 3D LED TV, LCD TV, Plasma TV and Speakers in Los Angeles, Orange County, CA.
Professional Custom Installers are here to provide you products information and consulting for, Home Theater, Audio/Video, Security Cameras, Satellite Services, Home / Office Automation, Intercom, Phone, Networking Installation, Remote Set Up, Remote Surveillance, Structure Wiring, Smart Home, Touch Screen Panels, Lighting Control, Blinds Control for Residential, Commercial, Educational, Transportation, Hospitality & Health Care applications.
Call us now for home theater installation in Los Angeles and save more.
We are local
, Since 1999,
with
years of experience in delivering small or large projects throughout Los Angeles and Southern California.
Pro Home AV Smart Home Products
Offering top of the line tech electronics at reasonable prices for the last 18 years.

Home Theater & Automation, Security Camera & CCTV, Audio, video, home theater.
Custom Home Theater Installation
Call us now for home theater installation in Los Angeles and save more. American Digitals specializes in custom home theater, TV, audio and video products and installation in Los Angeles CA. We offer Next Day professional installation and custom installation for TV, Home Theater, 3D LED TV, LCD TV, Plasma TV and Speakers.

Transforming your living space into a cinematic oasis has never been more accessible, thanks to American Digitals' impeccable Home Theater Installation services in Los Angeles. With a commitment to excellence and an eye for detail, we bring you the ultimate audiovisual experience right to your doorstep. Our services encompass the entire spectrum of home entertainment, from custom home theater setups to top-tier TV, audio, and video products and installations, all tailored to meet your unique preferences.

At the heart of our offerings lies a dedication to delivering the finest audiovisual experiences at the best prices. We understand that each home is a unique canvas, deserving a tailored touch. Our custom home theater installations in Los Angeles are designed to harmonize with your living space, seamlessly integrating cutting-edge technology with your interior aesthetics. From meticulously positioned speakers to acoustically optimized environments, every aspect is fine-tuned for an immersive cinematic adventure.

Our range of services extends beyond installation, encompassing a comprehensive suite of sales, service, and product upgrades. We don't just stop at providing you with exceptional home theater systems – we go the extra mile to ensure you have access to the latest advancements and upgrades, guaranteeing that your entertainment hub remains at the forefront of innovation.

When it comes to TV, audio, and video solutions, American Digitals stands as a beacon of quality and reliability in Los Angeles, CA. Our product lineup boasts a curated selection of industry-leading brands and cutting-edge technology, ensuring that you have access to the best-in-class options. Whether you're in search of state-of-the-art TVs, high-fidelity audio equipment, or cutting-edge video systems, we have the expertise to guide you towards the perfect choice.

What truly sets American Digitals apart is our unwavering commitment to customer satisfaction. We take pride in being more than just a service provider; we are your dedicated partner in creating the ultimate home entertainment experience. Our team of seasoned professionals brings a wealth of knowledge and experience to every project, ensuring that each installation is executed with precision and finesse.

In a rapidly evolving technological landscape, we understand the importance of staying ahead of the curve. That's why our experts are always on the lookout for the latest advancements and innovations in the field of home entertainment. This proactive approach enables us to offer you the most up-to-date solutions, guaranteeing that your home theater system is equipped with the latest features and capabilities.

At American Digitals, we recognize that your home is a sanctuary, and your entertainment space should reflect your unique tastes and preferences. Our custom home theater installations, combined with a carefully curetted selection of top-tier products, are designed to cater to the individuality of each client. With us, you're not just getting a home theater – you're getting an experience crafted specifically for you.

Experience the pinnacle of home entertainment with American Digitals. From custom home theater installations to premium audiovisual products and services, we are your trusted partner in creating a cinematic haven within your own four walls. Elevate your entertainment experience – contact us today.
American Digitals offering Home Theater Installation in Los Angele. Custom home theater, TV, audio & video sales, service, up grade products and installation in Los Angeles CA