Audio Video Irvine CA
Top brands of AV equipment, Audio Video Home Theater, Amp Sales & Installs in Irvine CA Since 1999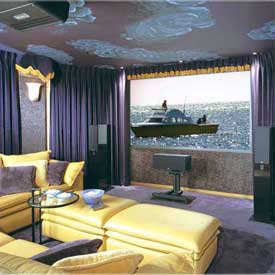 Call Us & Experience the Difference ! FREE Consulting and Estimate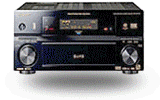 Audio, Video, Smart Home, Home Theater, Automation, Security Camera, DirecTV, Intercom & Phone services all at one location. Control all aspects of your entertainment equipment, Audio, Video Indoor/Outdoor Surround Sound, Projector & Screen automation, diming light, window blinds control, security view of premises on TV, intercom solution, automation, indoor, outdoor sound control all with a touch of a finger.
Custom Audio Video Irvine CA
American Digitals.
Over 20 years of experience in audio and video installation.
we are local with office in West Irvine, so you can count on us to be there when you need us. Our own crew of installers are certified by us.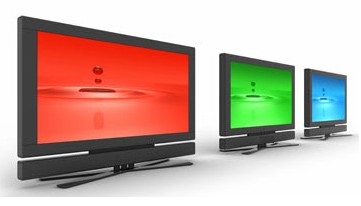 Commercial Audio Video Installation Irvine
Systems for homes, Restaurants, Car Washes, Markets, Parking Lots, Temples, Churches, Gas Stations, Car Dealers, Hotel, Motels, Night Clubs, Hospitals, Doctors Offices, Dentist, Retail Shops, Gyms, Hair Saloons, Spas, Warehouses, Clothing Stores
Local Irvine AV Installer
Plasma / LCD Installation Mount & Concealed Wiring, Commercial and business AV Design, Installation.
In-Wall/Ceiling Speakers, Floor/Shelf (freestanding) Speakers, A/V Receivers, Amplifiers & Pre-amps, Multi-Room Audio Distribution, Media Servers, Audio & Video Cable, Plasma Flat-Panel TV's, LCD Flat-Panel TV's, Front, Projectors, Video Film Screens. Racks, Mounts & Lifts , Power Conditioning/Power Quality/Surge Suppression, Home Theater Furniture, Home Theater Seating, Acoustical Treatments, Whole House Automation Systems, Office Automation, Lighting Controls, Window Covering Controls, HVAC Controls, Universal Wireless Remote Controls, Central Vacuum Systems, Security Systems, and Structured Wiring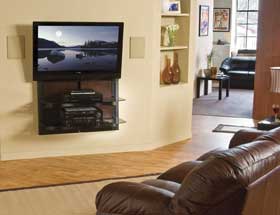 Brands we carry:
Acoustiblok, Acoustic Innovations, Acoustic Smart, Acoustics First, ADA, Adcom, Aerial, AMX, Anthem, Anthony Gallo, APC, Apple, Aprilaire, Arcam, ARS, ATI, Atlantic Technology, Audio Control, AudioQuest, Auralex, Auton, Avrak, Axonix/MediaMax, B&K, B&W, Bass, Bay Audio, BDI, Beam, Belden, Belkin, Bell'O, BenQ, Berkline, Bosch, Bose, Boston Acoustics, Broan-NuTone, Bryston, BTX, Cambridge Audio, Canton, Cary Audio, CDGI, Centralite Systems, Channel Vision, ChannelPlus, Chief, Cineak, Cinema Tech, Classe, Clipsal/SquareD, Coaster, Codex Novus, Colorado vNet, Continental, Control4,Convergent Living, Crestron, Da-Lite, D-Box, Definitive Technology, Dell, Denon, Destination Audio, Digital Projection, DirecTV, DirecVU, Direct Connect, Douglas, Dragonfly, Draper, Dream Vision, DSC, Elan, Electric Shade, Electro-Kinetics, Electrolux/Aerus, Elite, ELK, Episode/Snap AV, Epson, Escient, Ethereal, Exceptional Innovation/Lifeware, First Impressions, Fortress, Furman Sound, GE Security, Genelec, HAI, Harman Kardon, Hayden, Hitachi, Home Logic, Home Solar Shading Systems, Somfy, Sonance, Sonos, Sony, Sooloos, Speaker Craft, Stewart, Straight Wire, Structured Cable Products, SunBriteTV, Sunfire, SurgeX, Suttle, Tannoy, Thiel, Torus, Toshiba, Total Protection Solutions (TPS), Transparent Audio, Triad, Tributaries, Tripp Lite, TruAudio, Ultra-Link, United Leather, Universal Electronics, Universal Remote Control (URC)

Get Audio Video Installation in Irvine CA today. We are Audio Video Installation Company for Audio, Video and Home Theater in Irvine CA Since 1999. We specialize in the design and installation of customized Audio, Video, Automation and Sound system. Commercial, office and business AV installation